On Site Training
Statistics show that on site training makes for the most successful implementation with any CMMS system.
Our training staff has uses a syllabus that is complete with learning objectives, course materials, instruction time, and lastly data entry for users to get hands on training. Performance Plus is a 100% web-based solution so there is no program installation necessary and program updates are free. This allows for users to focus on using the system and not fighting installation troubles or annoying program updates. The advantage to on site training is information can be tailored to the organizations needs and users can learn about best practice techniques to maximize the value of the program.

The training process is simple. Our staff cares about the successful implementation of your Computerized Maintenance Management System (CMMS). That is why we developed training that will make your experience a success. Training can be conducted for an individual or an entire group. First, we gather basic information to find out how your organization will most likely use this program. One of our representatives can also meet for a pre-training session to ensure the training is tailored to your sites specific needs. Next our training staff will send any course related materials to your organization so trainees can familiarized themselves with the information if they so choose. On the day or days of training, our staff will give instruction from the course syllabus while answering any questions from the audience. After the trainees feel comfortable with using the program, our job is not done! We collect post training surveys to evaluate the quality of training that your organization received and we go back to work on continuously improving our training processes and our trainers.  Follow up sessions and continued education can be arranged if necessary.
Off Site Training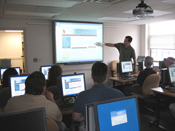 Off site training sessions are periodically conducted in the form of seminars to introduce individuals or groups to the concept of Computerized Maintenance Management Systems (CMMS). Those training sessions will answer questions like what is a CMMS, best practice maintenance techniques, what types of CMMS exist, benefits of using a CMMS, an introduction to Performance Plus, and other relevant CMMS information. These training sessions are a good opportunity to get introduced to the concept of using a CMMS and answer any lingering questions.
Internet Training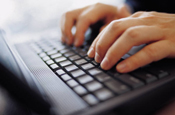 Coming soon we will host periodic webinars to train individuals or groups in similar training sessions to on and off site trainings.
Phone Support
24 Hour Emergency Assistance
We offer a 24 hour emergency assistance number that is billable at an hourly rate of $60.00 and is subject to change. For Emergencies Only - Phone our duty phone number at 1-319-352-3693.

Our tech support is available at:
Phone number 1-319-230-5030
Monday - Friday 9:00AM - 6:00PM (U.S. Central Standard Time)
Saturday - 9:00AM - 12:00PM (U.S. Central Standard Time)
Sundays - Closed
Continued Education Courses
Our continued education courses will teach advance maintenance techniques and other related information about optimized maintenance system development with a focus on continuous improvement and emerging industry trends.
Follow on training sessions for on site training are also available by request.
Online Users Guide
Performance MMS posts our most up to date users manuals in PDF format so users will have access to self help 24 hours a day 7 days a week.
""Logging work orders and scheduling tasks has become a huge asset for our company and our maintenance department.""

Kent Davis
United Equipment Accessorites