Ask Us A Question
Question & Answers
Ryan Garland asked:
" Is Performance Plus accessible via mobile devices? "
Our Reply: Awaiting reply
Taylor asked:
" Which industries have a need for CMMS Programs? "
Our Reply: There are many industries that CMMS programs serve. In general, any one who needs to track assets like facilities, rooms, machines, vehicles, or grounds could use a CMMS to organize their maintenance functions. Most CMMS programs track work orders, preventative maintenance, parts inventory, and give valuable reports that are capable of saving a great deal of time and money.
"My tenants are extremely pleased with our new system for submitting work order requests. Now requests are emailed to me and I can take action immediately."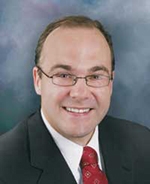 Scott Richardson, Property Manager
Commercial Properties