What is a Computerized Maintenance Management System (CMMS)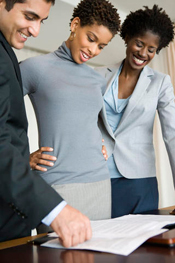 Computerized Maintenance Management System (CMMS) also called Enterprise Asset Management (EAM), Preventative Maintenance (PM) Software, Facilities Asset Management Systems (FAMS). A CMMS is a software package that maintains a database of information about an organizations maintenance operations. The information is utilized by maintenance workers, managers, and accountants to effectively run maintenance operations. Most CMMS programs offer asset tracking, work orders, preventative maintenance check lists, inventory control, and special reporting functions.
Success Stories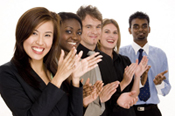 Performance Plus allowed our company to track valuable inventory items that helped keep our production machines up and running. Before using performance plus, we really did not know how to stock our inventory in order to keep us going. - Darwin R. (Construction)
Our maintenance records have never been so easy to record, track, and manage. Performance Plus helped us reduce the amount of time we spend finding warranty information, parts, suppliers, and numerous other records. - Scott R. (Property Management)
 We were able to justify our maintenance budget because we could show all other departments exactly how we spent our money and that each and every expense was justified.
Best Practice Maintenance Techniques
Managing Work Orders
The word order process is quite simple. It usually consists of five steps. Those steps are: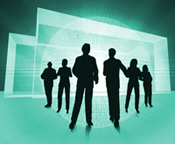 A work order request being made
Pending work waiting on parts or human resources
Planning work order once parts and human resources are available
Scheduling work once schedule permits
Completed work order
Inventory Control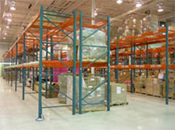 Old styles of inventory management consisted of high levels of stock or high levels of stock outs. Many times inventories were not measured and management did not have an interest in optimized levels of inventory. Later inventory control measures began to focus on optimized levels of inventory. The study of logistics and supply chain management lead to very specialized methods for stocking inventory. Special attention was given to optimal order quantities and order lead times. Inventory management professionals are good sources of information when considering what level of inventory is optimal for each and every item in the stock room. Computerized Maintenance Management Systems can be a valuable tool in evaluating inventory control processes.
Preventative Maintenance
There are three main schools of thought on maintenance management. First is putting out fires as they come along which is known as reactionary maintenance. The second school of thought is preventative maintenance (PM). This style of maintenance has many advantages in the field of maintenance management. Typically, preventative maintenance saves large sums of money and keeps paying customers happy. Nothing is for frustrating than a machine breakage that shuts down a production line or a broken shower head that prevents a tenant from taking a shower. For these purposes, preventative maintenance can save invaluable amounts of time and money.
""Logging work orders and scheduling tasks has become a huge asset for our company and our maintenance department.""

Kent Davis
United Equipment Accessorites